In December of 1964 a large group of interested people gathered to organize the Historical Society with emphasis on collecting, storing, and preserving records related to the County's long history. The Society's first meeting was in the courthouse; a permanent home was identified when the telephone company offered their old building that had to be moved to make way for a new facility. The brick edifice is one of the oldest structures in the county. It was originally used as an outbuilding for Thorn's Tavern that sat next door and has served many purposes: first county Treasurer's Office, law office, doctor's office, girls school, and telephone exchange. In 1974, restoration of the foundation, roof and floor helped to preserve the integrity of this wonderful old building. An addition was erected in 2000 to meet increasing need for space. A steady stream of visitors and research requests, such as historical property searches, keep the volunteer force quite busy. Library holdings include family files, birth, death, marriage, and will records for Rappahannock and surroundings counties where many of our residents found work, married and settled. The museum contains artifacts of the county, some of which are prehistoric, donated by descendants and generous benefactors.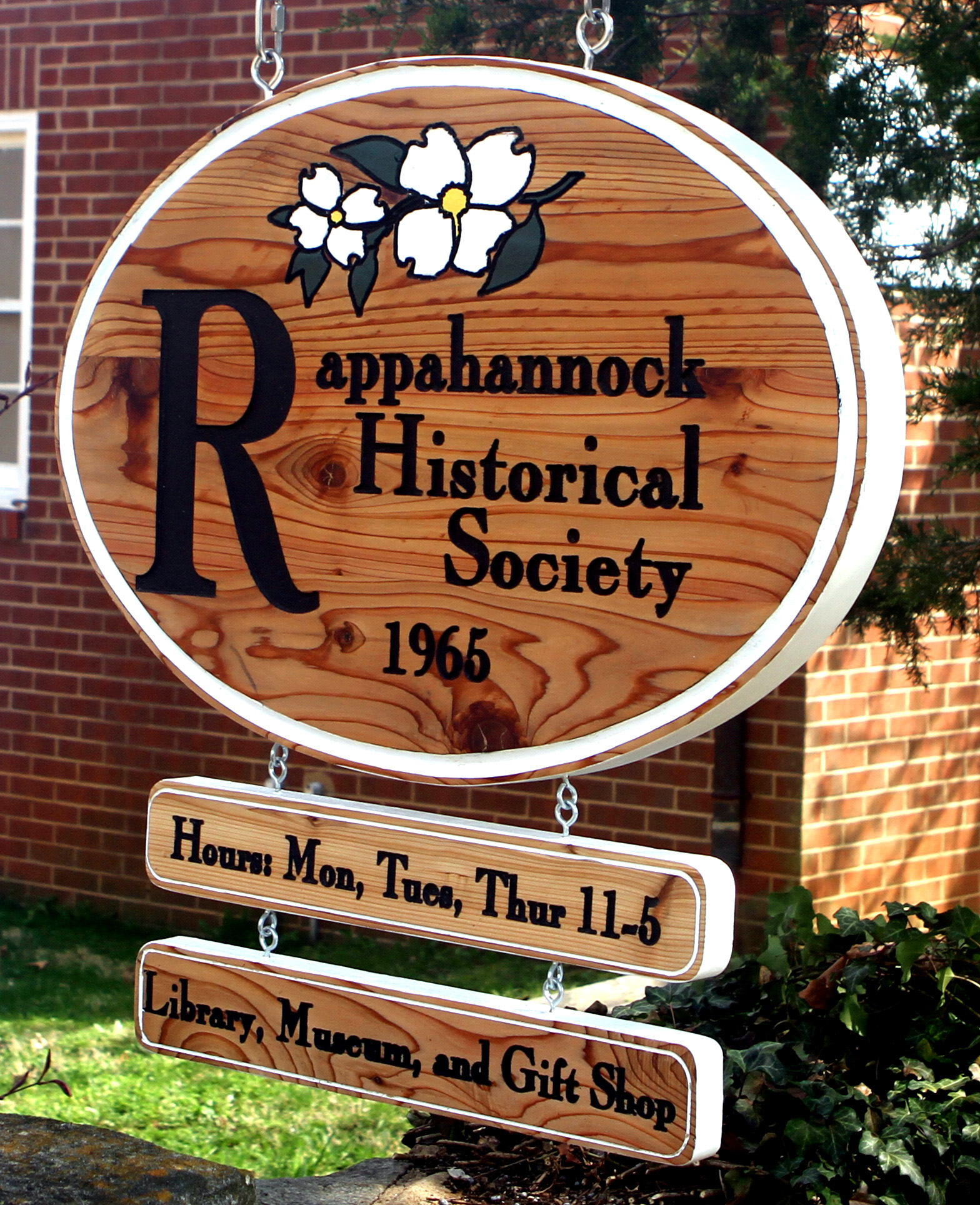 Mission
The Society is committed to collecting, preserving, interpreting & disseminating the unique history and heritage of Rappahannock County, promoting knowledge of the past for a better understanding of the future.
The Society shall not, nor shall anyone on its behalf, engage in carrying on propaganda or otherwise attempting to influence legislation, or participate or intervene in (including the publishing or distributing of statements) any political campaign on behalf of any issue or any candidate for public office.