The 2014 Annual Meeting will be held on Sunday October 5 at the Amissville Methodist Church. All are welcome. Please join us as we present a program then on Amissville history.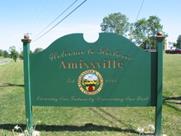 For more information click here.
The Rappahannock Historical Society is located at 328 Gay Street in Washington, VA 22747.
We can be reached at telephone number 540-675-1163 or by email at rapphistsoc@comcast.net
We are open on Mondays, Tuesdays, and Thursdays from 11:00 a.m. until 5:00 p.m.(Open on most Monday holidays).
We offer genealogical research, property history searches, and general historical searches.
Fees for research by our staff are $15 per hour. For a more complete listing of our services and resources visit our resource page
©2009 Rappahannock Historical Society / site by Eva D. Grimsley